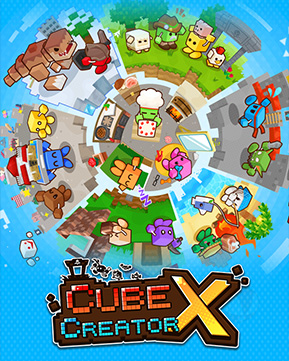 Cube Creator X
Buy now
Overview
Big John Games, in a partnership with ARC Systems Works, brings the latest adaptation of the Cube Creator series to the Nintendo Switch with Cube Creator X. The Nintendo Switch allows Cube Creator X to stretch its legs and accommodate much larger worlds which feel vast and alive (more than three times the total cubes in Cube Creator DX). ARC Systems' incredible history of brilliant art direction is evident in a massive cosmetic upgrade in character and level design. Multiplayer is supported for Competitive and Cooperative styles of play up to four players.
Play in the Cube Creator World!
Using square blocks called 'Cube', you can enjoy adventure, battle, architecture, collecting, agriculture, cooking…
Exchange many items with cube world villagers!
Once you find a slate fragment, doors will open to new worlds.
Create your own home!
Let your imagination run and create your own ideas using Cubes!